About Us:
Welcome to Short Disposal, a family owned and operated waste disposal business serving Durham Region and Beyond. With over 35 years experience in the trucking industry, you can trust Short Disposal to provide you with quick service and fair prices.
Our Rates:
Short Disposal offers both flat and per/tonne rates (1 tonne minimum required). Our staff is trained to provide our customers with accurate, personalized quotes based on the job you are doing. Call us today and let us help you find the right bin at the right price for you!

Remember, Short Disposal does scrap metal removal and small machinery moving too! Call for a quote today!

We also offer large and small demolition projects to our list of ways to serve you.

*We accept Debit, Visa, MasterCard*
Contact Us:
Short Disposal Ltd.
Blackstock, ON.

24 Hr. Phone Number: 905-261-8992

Email: shortdisposal@gmail.com


Service Areas:
Durham Region, Oshawa, Port Perry, Bowmanville, Whitby, Kawartha Lakes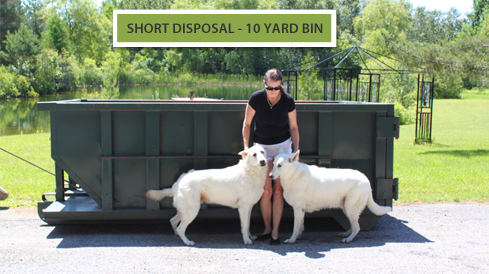 10 Yard - 3.5 feet deep, 11 ft long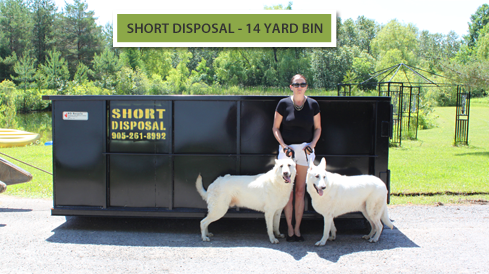 14 Yard - 4 ft. deep, 14 ft long
Ideal For:
Construction Materials
Roofing Projects
Large Scale Home Renovation/Demolition
Heavy Construction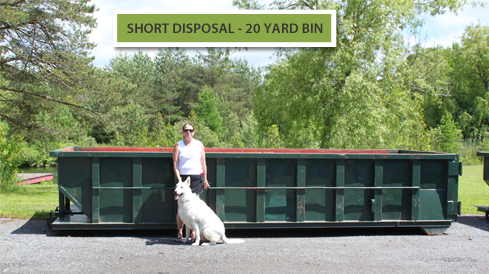 20 Yard - 4 ft. deep, 20 ft. long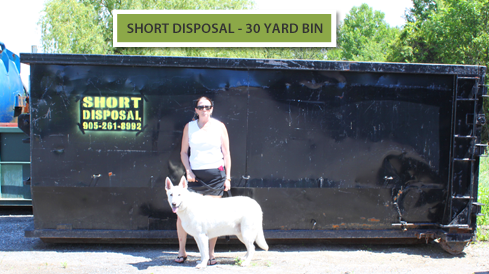 30 Yard - 8 ft. deep, 16 ft. long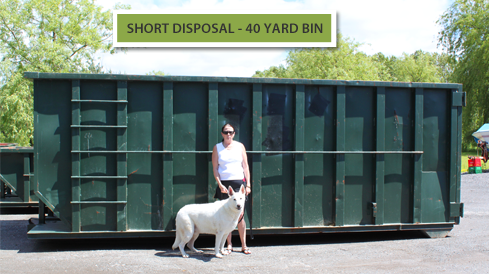 40 Yard - 8 ft deep, 20 ft. long
To better serve our clients we are always updating are inventory with all sizes of bins to adapt to all of our clients needs.

Bins can be kept for 5 days for further convenience
FAQ
WHAT IS CLEAN FILL?
Clean fill is non-contaminated soil, brush, leaves, grass and sod or any combination of these.
WHAT ARE CONSTRUCTION MATERIALS?
Wire, drywall, plaster, lathe, wood flooring, ceramic tile, other tile and flooring.
WHAT CAN'T BE DISPOSED OF?
Asbestos in any form, propane and gas tanks, cylinders, aerosol cans, paint cans, tires and any other type of hazardous waste, soil with any contaminates, and any moldy products.
Our Green Commitment
Short Disposal is certified and licensed with the Ministry of the Environment of Ontario and adheres to all MOE regulations. We strive to ensure that all general waste and recyclable material we haul is sorted and disposed of properly. Short Disposal believes in bettering the environment through responsible, ecologically thoughtful business practices.